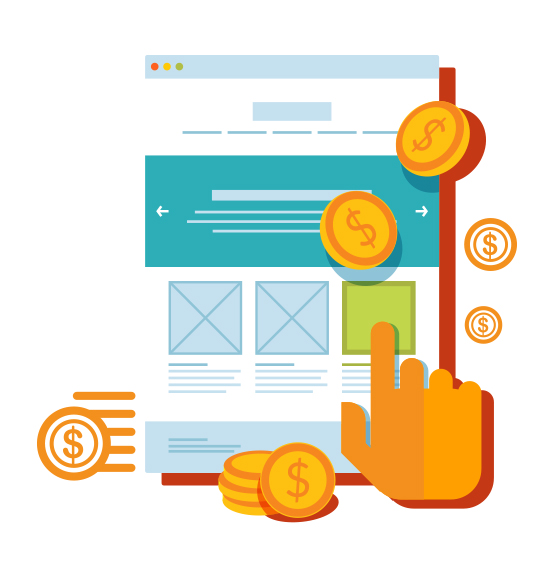 Online Marketing for Plumbers
So you've got a great website, now all you need is to be found. Online marketing puts your business directly in front of target customers in your local area, many of whom may be searching for a plumber right now. Trades Web Design can help you capture these clients and give your business an edge with our social media, SEO and email marketing services.
You may be used to advertising in the local paper or phone book, but these days online marketing is the key to success. Most people search for plumbers online, and they expect to find helpful information, customer reviews and a comprehensive service offering so that they can feel confident in engaging you for the job. Times have changed, and online marketing is now a far more effective and less expensive way to market your plumbing business. If you want to be found, a comprehensive SEO (Search Engine Optimisation) plan needs to be in place for your marketing campaign, and that's where we can help.
Expert Knowledge in Online Plumber Marketing – Google Premier Partner
Our team have a wealth of experience in online marketing for plumbers, and we'll help your site rise to the top of the search listings for specific keywords. Our plumber marketing campaigns are tailored to each client, with the main goal to increase hits to your website and incoming customer enquiries. We are experienced in:

Search Engine Optimisation
We have been in business since 2004, and in that time we have helped many builders just like you connect with their ideal customers. Here are just a few of the ways our marketing campaigns can help you.

Paid Per Click (PPC) Google Adwords campaign
Every website needs great content to rank well within Google. We will target specific keywords for your building business and the areas you service, enabling your business to rise to the top and be seen by those most in need of your services.

Facebook Ads
Looking for quick results? We will build a targeted Google AdWords campaign for builders that will significantly increase hits on your website and encourage customers to act.

Email Marketing
Word of mouth spreads quickly, especially on the world's largest social media platform. Many builders don't realise that there is a huge untapped market on Facebook, and we are able to target specific demographics to help you attract new clients, win work and build a strong online presence.

Conversion Rate Optimisation
We'll make sure that everyone who sees your ads or visits your website can quickly and easily get in contact with you via contact forms or phone – we will optimise your site to enhance visual appeal and useability. We don't want you to miss any opportunity.
Online Marketing Strategies for Plumbers
We use a range of strategies that are designed to be effective long-term. Our strategies include making adjustments to your website design to assist in conversion rates, link building to enhance discoverability and the development of a clearly defined branding strategy.
It is important that your website mentions all key service areas of your plumbing business. This will help you to rank higher for suburb-specific searches. We will also submit your business to local business directories and provide you with updates via Google Analytics on your how your marketing campaign is progressing.
Utilising a combination of the above strategies will place your business directly in front of thousands of people searching for your services at this very moment. As a Google Premier Partner, our agency stands out from the rest and has thorough knowledge on the latest Google AdWords techniques, and you will also be given detailed Google Analytics reports for your plumbing marketing campaign. We don't use any black-hat SEO techniques which could harm your business, and our Google accredited experts are on hand at all times to answer any queries you might have.
Start Growing your Business Today – Contact Trades Web Design
As specialists in marketing campaigns for plumbers, you are in safe hands. Contact us today to discuss your marketing campaign needs. Our team of specialists look forward to welcoming you as a new client and contributing towards your business success.